"Holistic Works – Body Therapy for You!"
ABOUT ME
I developed an interest in holistic body therapy during a period of ten years in 'the theatre world' across Europe, including spending two years in Orkney and Shetland touring 14 of the surrounding islands with 'live ' theatre!
While still pursuing theatre I studied and trained to become qualified in Holistic-Therapeutic Body Massage in Edinburgh with the International Therapeutic Educational Council (ITEC) in 1995. I trained with two highly experienced, qualified and spiritual teachers; Bavara and Lollit.
I then travelled for two years into Europe and worked within Complementary Health developing my technique. Deciding it was time to come back home to Edinburgh, I established my Complementary Health Practice in 1998, which continues today.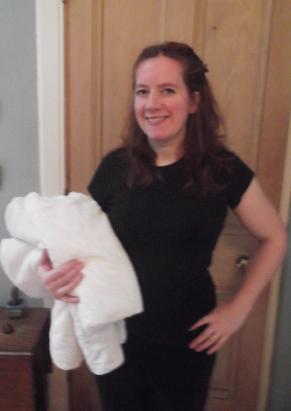 My Experience and Training
1995 ITEC in Holistic-Therapeutic Body Massage
1999 Indian Head Massage, Neil's Yard, Edinburgh
2001 The Scottish School of Reflexology
2006 The Academy of Acupressure On-Site Massage
2011 No Hands Massage
(Please note, although I work with feet, I have chosen not to work with the particular Reflexology method for the time being)